Internship arrangement under BA (Hons.) in Economics and Finance and BComm (Hons.) in FinTech, aims to provide students with opportunity to broaden horizon beyond the classroom. Internships enable students to apply their academic and transferrable working skills to the real world practice. Hence, it helps students to enhance their employability and explore their career goals.
Internship - Chan Kai Yin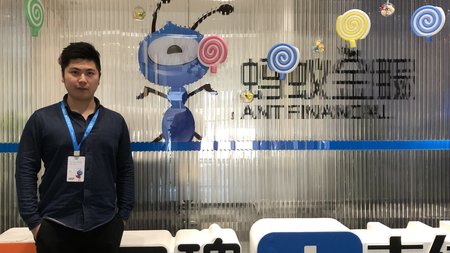 Alipay (2018-2019 Year 4 Student, Chan Kai Yin)
The Shenzhen Summer Internship Programme gave me a valuable opportunity to work in Alipay (Shenzhen Branch), which led me to have a wide exposure to the development of Fintech industry in China. Through preparing a research report on "Smile to pay" of Alipay, I learnt a lot about the fast-moving consumer goods industry and third-party online payment service in China. Furthermore, I took a business trip to Guangzhou and Dongguan, and had a chance to communicate and negotiate with different clients. All these strengthened my skills on project planning, execution and management.
Internship - Yip Hiu Man
China Merchants Bank (2018-2019 Year 4 Student, Yip Hiu Man)
Working in the headquarter of China Merchants Bank is pushing my boundaries in the field of Economics and Finance. My duties in Asset Management Department include clarifying the characteristics of all investment products and publishing graphics in WeChat platform. In addition, through combining the current financial market situations and financial policies, I delivered a strategic plan with investment suggestions to the public. Overall, the internship program offered valuable opportunities to train analytical and presentation skills. Our path to success starts from the internship.
FEATURED EMPLOYER:
KIRIN FINANCIAL GROUP LIMITED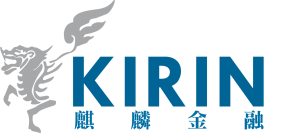 Kirin Financial Group Limited 麒麟金融集團 is a member of Kirin Group Holdings Limited (Stock code: 8109). Kirin is an integrated financial services group and offers comprehensive financial solutions to clients.
「麒麟金融集團都與樹仁經融系合辦實習課程予本科生同學,一直以來,我們都希望給予同學在學習以外,有一個實踐的機會,可以讓他們更清楚金融業工作的實際情況,可以為將來畢業後,選擇最適合自己的工作。其實這幾年,最令我們感到欣慰的是,同學們畢業後都會回來找我們談到他們現在的工作情況,見到好大部分同學都能夠找到他們心儀的工作,並且發展都不錯的時候,證明了這些年頭所辦的實習課程對各位同學都有正面作用。希望未來的日子,樹仁經融系的實習課程能夠繼續前進,為同學們提供一個實習平台,亦為社會培訓人才。」
FEATURED EMPLOYER:
AZIVE
AVIZE is a wine wholesaling and retailing company in Hong Kong. In addition to functioning as a wine distributor, AVIZE also works as a grower in the Champagne region and Winemaker.
"Thanks very much for providing very good quality of students to our company and our regular customers to speak highly of them."
FEATURED EMPLOYER:
SOCIAL ENTERPRISE BUSINESS CENTRE (SEBC)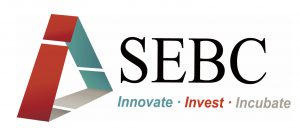 Social Enterprise Business Centre (SEBC) is a collaborative platform with a mission to support over 600 social enterprises and their beneficiaries. Sponsored by Home Affairs Bureau, SEBC provides one-stop support service to social enterprises, including SE hotline, capacity building programme, consultation service and funding support.
"We are grateful to support interns for the next semster."
由實習生變為指導者 | 學生經驗分享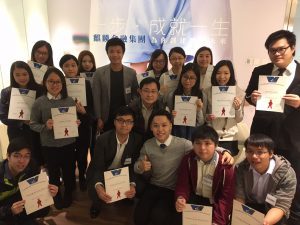 (2016年畢業生 HOWARD CHONG)
當初於樹仁經融系準備畢業的時候,對即將就業的確感到徬徨不安。然而於最後一年,透過校友師兄跟校方舉辦的實習生課程,於麒麟金融集團實習工作,預先做好投身社會的準備。
於實習課程中,透過輕鬆有趣的形式讓同學們能最貼地瞭解香港金融世界。例如了解到各種牌照及專業資格的作用及價值、各類型金融行業的實際工作和要求。
本人很幸運於畢業後直接受僱於實習公司,亦由兩年前的一名實習生轉變為課程指導者,將自己的真實經歷和體驗分享給準備畢業的師弟師妹們,協助他們認清目標,做好準備、建立一個成功的起步。
我相信教學相長,透過跟師弟妹們互相交流,才能一起進步,互相勉勵。
經融帶來經歷 | 學生分享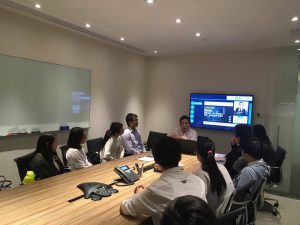 (2017年畢業生 CHEUNG NGAN YING)
樹仁經融系的實習讓我認識了在業界打滾的舊生,他們的經驗讓我們引以為鑒。在其中一次的實習活動當中,一位舊生向我們分享了他的經歷及業界知識,令我印象深刻。
首先,他曾經詳細講解人壽保險產品開發的原理及流程,令我明白原來人壽保險產品開發要從識別市場的需求開始,結合創意設計同時。當然也要考慮保單核保、核賠的細節。另外保險公司要從測算保費收入、理賠、預期利潤等指標評估新產品的可行性,也要為新產品做好系統設計工作。因此,我要放下認為保險產品歛財的偏見,並明白這個產品是結合了龐大的專業團隊的心血及大量科學知識。
我們能否成為專業團隊的一員?師兄分享了他參與產品開發的經驗及踏入業界的經歷。他勉勵我們不要低估自己的能力,要把握學習機會了解新舊保險產品的特性,再通過持續進修、累積工作經驗成為業界專業人士。