Hong Kong Undergraduate Financial Planners of The Year Award 2015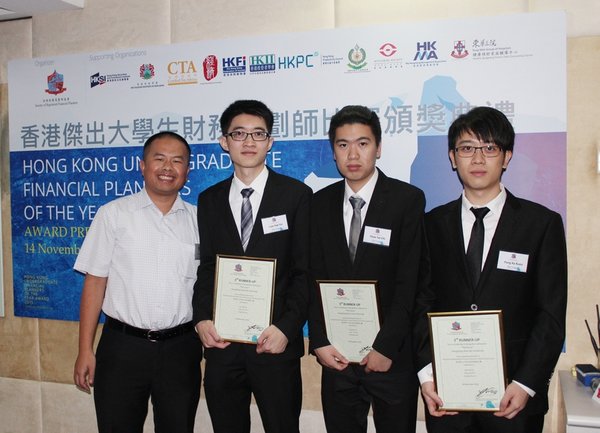 From left to right:
Dr. Tang Chi Ho, Mr. Law Pak Yin, Mr. Chan Tat Chi, Mr. Fong Ka Kuen
The Department of Economics and Finance is pleased to announce that our team "The Cross" was the third runner-up of the above captioned competition.
The competition had three rounds. In the first round, the team had to write a proposal describing the blue ocean strategy of promoting financial planning in Mainland China. In the second round, the team submitted a videotaped oral presentation of its proposal. In the final round, they gave a 10-minute presentation on a topical issue, which was "The potentials and risks in promoting financial planning through family office model in China". The performances were judged by their analytical skills, communication and presentation skills, and logical thinking abilities.
Lastly, the department appreciates the efforts of Dr. Tang Chi Ho and Dr. Woo Kai Yin for guiding our students during the competition.