CFA Institute Research Challenge Hong Kong Local Final 2017-18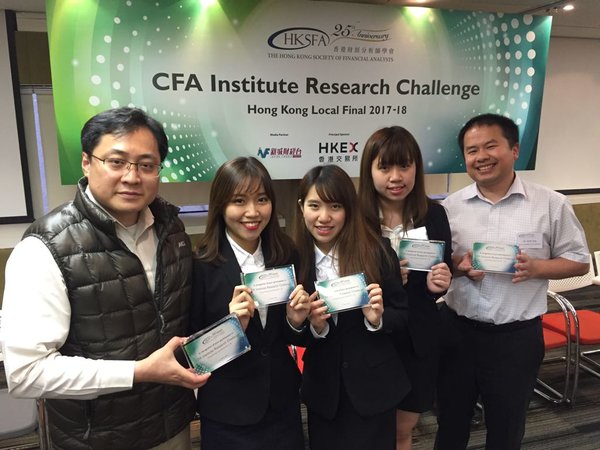 From left to right:
Dr. Woo Kai Yin, Ms. Lam Wing Hang, Ms. Fung Lai Ying, Ms. Ngan Ling Yee, Dr. Tang Chi Ho
The CFA Institute Research Challenge is a world-class educational competition which is designed to promote best practices in research among the next generation of analysts through mentoring and intensive training in company analysis. The team of our four final year students joined the Research Challenge and wrote an investment research report under the supervision of a mentor and two facilitators. Three of them attended the Hong Kong Local Final Presentation and Award Ceremony cum Career Advice Panel.
The Department of Economics and Finance would like to thank Dr. Woo Kai Yin and Dr. Tang Chi Ho for acting as facilitators in the CFA Institute Research Challenge.